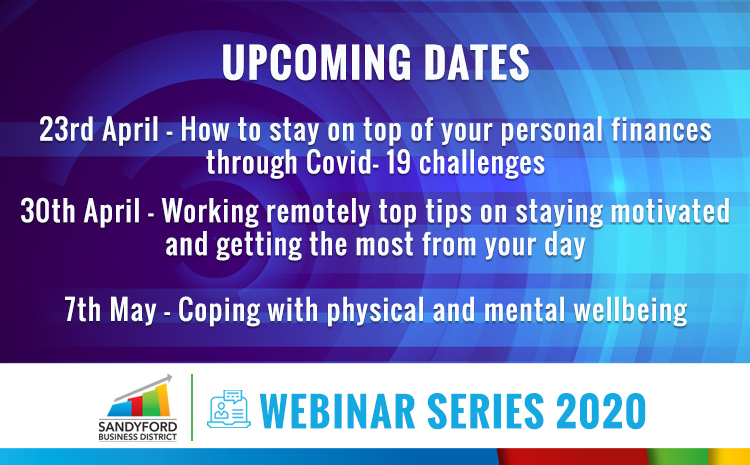 Webinar Series 2020
When: Thursday, April 23, 2020
---
Over the coming months we have a series of webinar events based on topics related to businesses and employees functioning during the Covid-19 pandemic. So far we have hosted the following topics, 'Financing your business through Covid-19 Challenges' and 'How Employers Should Respond During The Covid-19 Pandemic'. We have the following webinars coming your way in April and May:
23rd April: 'How to stay on top of your personal finances during Covid-19'
30th April: 'Working remotely top tips on staying motivated and getting the most from your day'
7th May: 'Coping with physical and mental wellbeing
The webinars promise to be packed full of useful information presented from experts in their field.
To register your interest please email: Sarah@sandyford.ie and keep an eye on our social pages for more information.
View blog posts on the previous webinars:
Financing Your Business Through Covid-19 Challenges
Check out our social channels: